We started the new season
with a lot of joy
On Thursday the trainings on the Josefswiese
with Arthur and Kevin.
Saturday we play in Zürich Oerlikon at Wahlenpark.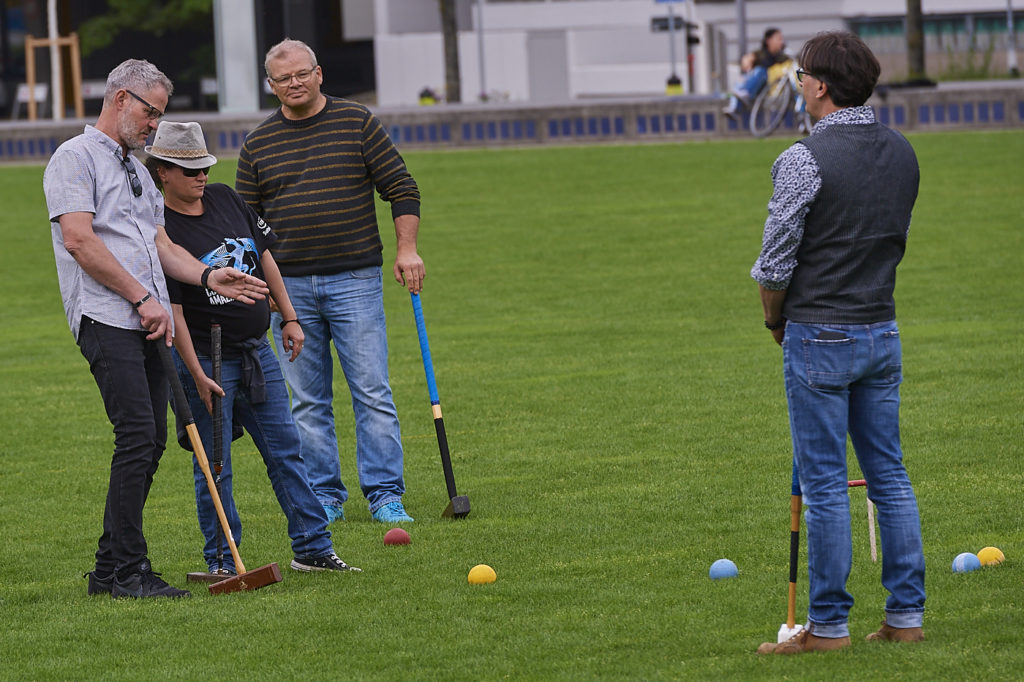 If you are interested, contact or visit us and play
Our game operation is seasonally limited to the beginning of April until the end of September.
Thursdays from about 2 pm until dusk is guest day at the Josefswiese.
Saturday or Sunday we play golf croquet at Wahlenpark in Oerlikon.
Visiting croquet players from clubs and organizations around the world are invited to join us during their stay in Zurich.